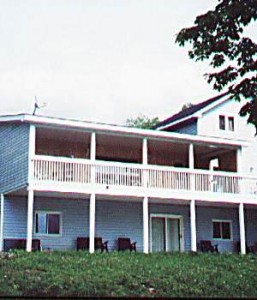 Outside improvements which enhance the usability and your current seasonal living space add to the value of your property. Decks are one of the most popular home improvements for any structure, old or new. A new or extended deck is the perfect solution for outdoor entertaining in the better weather. You can also add awnings or roof overhangs to protect you from direct sunlight and/or rainy weather.
If you have an existing deck but wish to expand or repair it, Gonyea Eaves, Siding & Renovations can do the job. For example, extend an existing deck, replace piers, rotted boards, rails, modify stairs or even re-locate them for better traffic flow.
Consider your new or extended deck as a second dining and living room, a safe play area for children, or a fresh and finished look that you will be pleased with for many years to come.